This blog contains 

affiliate links

, which we may receive a commission for purchases. The decision is yours, whether or not you decide to buy.
If you are divorced, your relatives and friends may encourage you to start dating again. That's great, but how will you know when you're ready for a new relationship?
As a professional South Asian Matchmaker, I have worked with many divorced men and women so I understand their emotional roller coaster.
It's not unusual for a person going through divorce to feel like they are "grieving." In order to move forward they need to feel "whole" again, emotionally, financially and spiritually.
I always advise my divorced clients to set some goals to lay the foundations to finding a new relationship.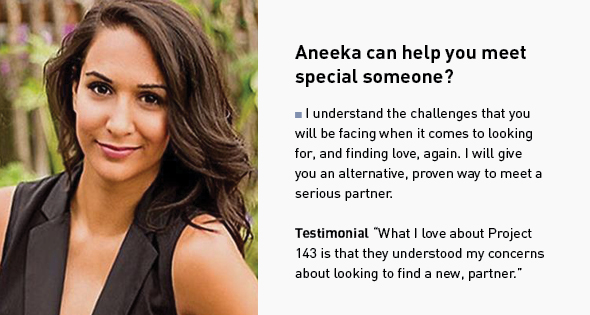 Here are

5 steps

to lay the foundations for successful dating after divorce
 
1. 
Are you really ready?
The thought of a new romance may seem scary for some divorcees. If the prospect of dating turns you off completely, then now isn't the right time.
However, if the idea of dating, however brief, comes to mind, then you could be open to the idea. This is where I want you to be, because then you can control your dating journey.
2. 

Get to know YOU
Put yourself under a microscope and look at your responsibility in the ending of your marriage. Use divorce as a catalyst to reinvent and empower YOU and your sense of self.
Ask yourself these questions:-
Was I the partner I wanted to be? 
Did I turn to my partner when I really needed to depend on myself?
Did I think it was my partner, not me, who needed to change in order to save our marriage?
The answers will help you modify your behaviour in future relationships.
3. 

Rethink "dating" Rethink your idea of dating
Things have moved on since you were last single, as has your social life, circle of friends, and routines. You might meet a new partner through a friend or you may also want to consider other new and alternative ways to date. Think of dating as a great adventure, a chance to meet new people, maybe even 'the one'.
4. 
Don't let your kids stop you
Divorced parents shouldn't use their children as an excuse not to date. You need to be aware of their feelings, but don't feel guilty for wanting to date.
Most children will want their parent to be happy. I know many children of divorced parents who are far less likely to object than you might have thought.
5. 
Go slow!
I have met some divorced men who long for some of the home comforts they received when they were married.
These people risk mistaking the honeymoon period of dating for true love. It's important to take your time and date a few different people at first.
Having someone to share time with, and who is interested in you, can help you get back to being the person that you really want to be.
Written by Aneeka Patel the founder and Chief Matchmaker of  Project 143 She gives people a more direct and fulfilling path to love.
PHOTO CREDIT: DAYSO

You may also like
Books
Buy now from Amazon
Podcast
Sara Davison has created Heartbreak to Happiness podcast. If you're hurting or struggling with a break up and you're feeling shocked, betrayed, devastated, and alone then this podcast is for you. Now is the best time to minimize your own suffering in this process by listening in on the most empowering and best relationship advice available.

Articles
Videos
Practical advice and tips from professionals on what to do with issues and challenges around divorce from parenting to finance.

Events
Practical tips & advice designed to help people going through divorce, whether online or in person.


Useful links
Here's a selection of organistaioins from parenting to finance to help you with your divorce.


Matchmaking | Dating professionals