This blog contains affiliate links, which we may receive a commission for purchases. The decision is yours, whether or not you decide to buy.
In so many of my mediations with two parents I hear one parent talk about 'my children' rather than ' our children', often revealing how difficult they find it to acknowledge the fact that other parent is as important in their children's lives as they are.
Penelope Leach writes in her recent book- Family Breakdown: Helping Children Hang on to Both Their Parents, Its most important message is that the very best way to protect children of all ages from the worst of the fallout from parental separation is to strive for what I'm calling Mutual Parenting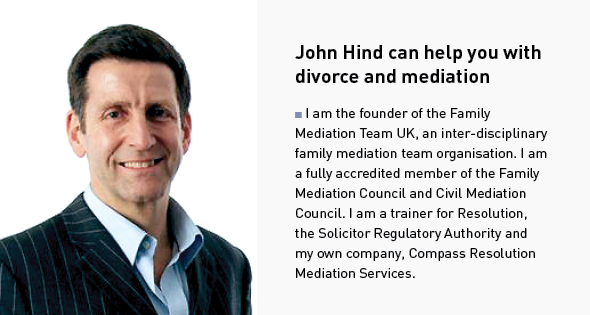 Mutual Parenting means that whatever else is or is not going on in your adult relationship, you are jointly committed to putting your children's well-being and happiness first and to helping each other to do so.
You've lost a spouse or partner but that doesn't mean your children have lost a mother or father" The mediation process focuses parents on how they are going to achieve this for their children when communication and trust between them is so difficult. I often begin by exploring each parent's mindset and attitude to their role as parents and what this means for each of them.
Most parents like to consider themselves good parents and both parents always admit to loving their children. In fact, I would go as far as to say that it forms a major part of who they are, their identity. So, if you undermine or restrict a parent's ability to parent, you undermine who they are and can expect a defensive position.
A large part of mediation is helping parents understand this and the importance to their children's physical, psychological and emotional development of the two most important adults in their lives being able to communicate, co-operate and even, support each other, when it comes to the children's welfare and parental separation.
Beyond understanding, mediation encourages mutual acknowledgement of each parent's feelings by the other because, out of understanding, acknowledgement and empathy, arises mutual parenting and support. This provides the environment in which children can thrive beyond the parent's separation.
Written by John Hind. Mediator, Lawyer, Mediation Practice Consultant, Family Cosultant, Group Facilitator,Conflict Management Consultant and Skills Trainer at Compass Resolution. Visit website at www.compass-resolution.com for further information.
You may also like
Parenting books
Buy now from Amazon
Podcast
If you're looking for some straight-up, positive advice on topics that affect your daily life, then check out The Sue Atkins Parenting Show. Each week Sue bare will discuss every possible aspect of your parenting challenges, from weaning to whining, boundaries round technology to stroppy teens. You'll get practical tips, techniques and advice that really work- and it's all totally free.

Articles
Videos
Practical advice and tips from professionals on what to do with issues and challenges around divorce from parenting to finance.

Events
Practical tips & advice designed to help people going through divorce, whether online or in person.

Useful links
Here's a selection of organistaioins from parenting to finance to help you with your divorce.

Parenting professionals
SaveSave
SaveSaveSaveSave