This blog contains affiliate links, which we may receive a commission for purchases. The decision is yours, whether or not you decide to buy.
Are you feeling all alone during your divorce?
Do you think your friends have totally abandoned you?
I hear you. It's a common complaint amongst those getting a divorce. Shame, because there's nothing like the support of a good friend to pull you through the dark days.
But…before we start engaging in some good ol' friend bashing…let me ask you something…
Did you reach out to your friends to tell them what you need?
Let me tell you. Most friends don't help because they just don't know what to say or do. They are just waiting for you to let them know.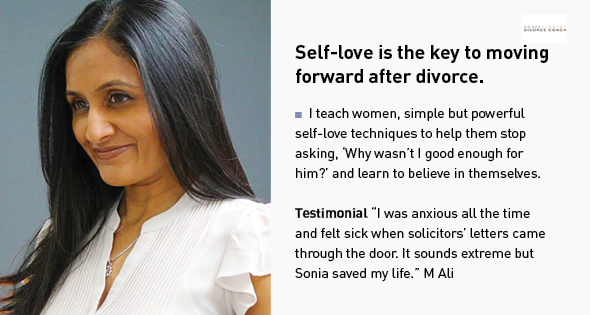 So, help your friends to help you. Forward this post to them and highlight which type of friend you need them to be the most from the list below:
The caring one who comes over to see you with a bottle of wine and pizza to cheer you up.
The wise one who always gives the best advice. She is your voice of reason when you can't think for yourself.
The practical one who will do whatever, whenever you need her (cut the lawn, food shop, cook meals, clean the kitchen, babysit the kids etc.)
The motherly one who spends the night and holds you while you sob until 3am.
The fun one who will take you dancing/yoga just to get you out of the house.
The generous one who buys you face masks, bath bombs and essential oils to make you feel loved while inadvertently reminding you to engage in some self-care.
The loyal one who continues to check in on you to make sure you're doing OK with a random text or 10-minute phone call (even though you've stopped checking in with her).
The intuitive one who calls you up and says, 'I'm coming over,' because she knows you don't want to feel alone but find it hard to ask for help.
The wild one who will encourage you to finally get that tattoo you always wanted.
The organised one that comes to the lawyer meetings and is more prepared than you.
The encouraging one that keeps inviting you to gatherings to keep you sane and social (you don't say yes to everything, but she doesn't stop inviting).
The understanding one who never makes you feel judged/ashamed. She simply said 'OK, wanna get a beer?' when you told her you're getting a divorce.
The one that listens. She goes on long walks with you and lets you do ALL the talking.
Written by Sonia Limbda Divorce coach and creator of 'I Am Enough' - self-love masterclass. www.sonialimbada.co.uk
Like to write an article? Email info@divorcedparents.co.uk
PHOTO CREDIT: LIZA SUMMER