This blog contains affiliate links, which we may receive a commission for purchases. The decision is yours, whether or not you decide to buy.
All adults should consider making a Will to ensure that their estate passes as they wish rather than under the intestacy rules which can be complicated, particularly in a case where there is a spouse and children. Where a couple is considering separation or divorce it is important to think about updating Wills.
This is because unless or until decree absolute, your spouse will still inherit any legacies that have been gifted under your Will and under the intestacy rules. Once you have your decree absolute then the situation is different and the position is treated the same as if your spouse predeceased you, i.e. they will no longer inherit.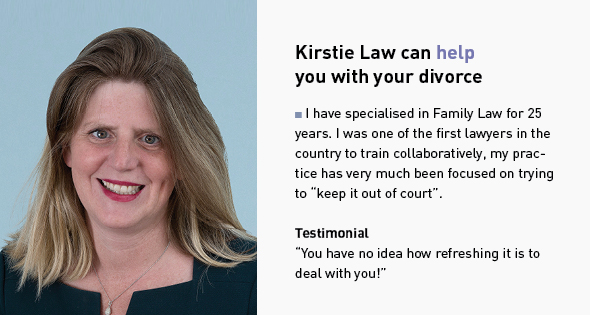 If you own a property jointly with your spouse, you should appreciate that if you own as joint tenants then, even if you make a Will leaving, for example, all your estate to your children, the children will not inherit your share of the family home.
This is because where a couple own as joint tenants the doctrine of survivorship applies and in the event of the death of one joint tenant the other automatically inherits the whole property. It is possible to alter this and sever the joint tenancy but you do have to notify the other spouse that you wish to do this. Joint bank accounts will also pass to the surviving spouse.
When considering making a Will to benefit children, you should think about at what age you would want them to inherit and if they are minors who should act as trustees between now and when they will inherit, and what powers you want to give the trustees, for example will they be able to use funds for education if needed?
If you are making a Will, it is also advisable to appoint a guardian if you have minor children. Unless you have a residence or child arrangements order that the child(ren) live with you, the appointment of the guardian will not take effect until the death of the other parent. In a situation where the other parent for whatever reason would not be a suitable person for the children to live with in the event of your death, you may therefore want to consider applying for a "live with" child arrangements order now.
Finally, people always ask when they should make a Will. The simple answer to this is just before you die but obviously very few people have warning so it is something that you should always keep under review.
Written by Kirstie Law Solicitor, Collaborative Lawyer and Mediator at Thomson Snell & Passmore. www.ts-p.co.uk
PHOTO: FREEPIK
You may also like
Books
Buy now from Amazon
Podcast
Stowe talks is a new podcast and video series designed to support people going through a relationship breakdown and all the challenges this brings. In each Stowe talks episode, hosts Matthew Taylor and Liza Gatrell, family lawyers at Stowe Family Law, are joined by a special guest to explore the issues a relationship breakdown can bring.

Articles
Events
Practical tips & advice designed to help people going through divorce, whether online or in person.

Useful links
Here's a selection of organistaioins from parenting to finance to help you with your divorce.

Legal professionals