This blog contains affiliate links, which we may receive a commission for purchases. The decision is yours, whether or not you decide to buy.
The breakdown of a marriage is a very challenging time in anyone's life. No one gets married thinking they will ever have to face divorce. Many people going through divorce can feel lost and confused. However, there is no need to feel you have to struggle alone. It is a sign of strength, not weakness to recognise you need help and support at this difficult time.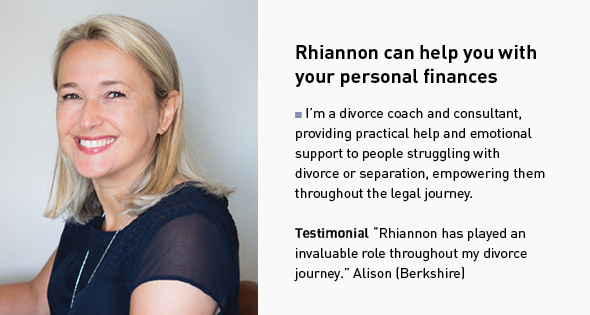 Why You Need A Support Network?
When you are facing a difficult time in your life, it is really helpful to ensure you have a good support network.Having the right people and resources around you, can make a positive difference to both how well you are able to cope with the experience as well as how easily you are able to recover from it.During the marriage, when you faced challenges, you most probably turned to your spouse for support.
During divorce however this is of course a very different situation. Here, the one person you would normally have relied on for guidance is the very person you can't turn to for help.You will need to look for help from elsewhere.
What Support Do You Need?
To ensure you get the right support, it is important to first identify what you feel you need help with.This can be difficult to break down, when everything in your life seems upside down.
In my work as a divorce consultant, I see my clients face a complex variety of challenges including amongst other things; emotional, financial, legal and practical concerns.
There are many more issues that can come up and it is a good idea to write a list of the particular issues you are struggling with. Once you have worked out what help you require, you can get in contact with the right people to create a strong support network – "Team Sarah/Bob".
How To Get the Right Support?
The wrong type of support can cause more problems than having no support so it is important to get it right. Here are my top tips:
i. Choose carefully who you confide in – they should be people who are a calming influence on you, have great listening skills and give sensible advice.
Keep your circle of trust to a select few – the more people you include in your support network, the more people who become "involved" in your situation which may not always be helpful to you.
Be confident in explaining how people can help you – this ensures you get the support you want and not simply what the other person thinks you need.
3 Important Members

for Your Support Network
Family and Friends
If you are lucky enough to have good friends and family around you, they can be a great source of support and help through your divorce.
They will no doubt have the best intentions and want to support you through this difficult time in your life.However, you may discover that the different people in your life vary as to how helpful they are during your divorce.
The sister you are close to may turn out to be very opinionated about your situation (which is not helpful), whilst a friend you don't see very much may turn out to be a fantastic listener (which is great).
You are likely to be quite vulnerable to the influence of strong-willed friends and family. Remember, this is your life and you are the one living through this divorce. It is important for you to make your own informed decisions. You are the one who has to live with the decisions, not your friends and family.
By all means listen to what they have to say, but then give yourself some space and decide for yourself whether you want to accept the advice. Let your family and friends know how they can help you and choose carefully who you go to for particular types of help.
Who is a good listener?
Who could help out with the children?
Who is good at DIY if something goes wrong in the house?
Professional Help
Whether you are lucky enough to have good family and friends around you, it is still worth considering seeking professional help from a divorce coach and/or relationship counsellor. These professionals can provide you with a safe environment, for you to talk in confidence about your situation. Professionals can provide a different perspective to friends and family.
They are non- judgemental and can provide valuable perspective.They have experience "in the field", having worked with many other clients going through divorce. This can put them in a strong position to provide helpful suggestions on how best to approach things in your particular situation.
Divorce Solicitor
An important member of your support network during divorce is your divorce solicitor.They will provide legal advice and guide you through the legal process. Choosing the right solicitor for you is important; you will want someone you feel comfortable working with, who has the right credentials and who can provide you with the confidence that you will achieve the best outcome from your divorce. My tips for how to choose your divorce solicitor are:
1. Choose someone who works exclusively in family law
2. Consider getting personal recommendations – from people who have gone through divorce and/or from your divorce coach/consultant
3. Make sure the solicitor is a member of Resolution – resolution.org.uk
4. Don't automatically go for a solicitor who happens to be local to you
5. Do further research on solicitors you are considering to find out more about their experience and approach to their cases.
For more information on this read my blog How To Choose Your Divorce Solicitor. You don't have to feel alone. There are lot of other ways to obtain support during your divorce.You may have not initially realised how many additional challenges outside of the legal process itself, divorcing people can face.
Make sure you create a strong support network around you to ensure you are in the best position possible to navigate through this big life change.
To find out more about Rhiannon's divorce consultancy services, contact her via her website – www.rhiannonford.co.uk or call her on 07970 231744.
Like to write an article? Email info@divorcedparents.co.uk