This blog contains 

affiliate links

, which we may receive a commission for purchases. The decision is yours, whether or not you decide to buy.
Many people are saddened by the recent announcement that Jamie and Louise Redknapp's 19-year marriage has broken up. The marriage of the onetime premiership footballer and his pop star wife looked to be one of the celebrity world's most solid couplings.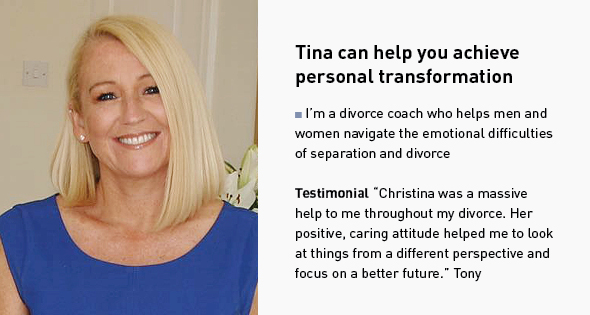 They seemed genuinely happy in their marriage. It's been reported that Jamie's parents have claimed that Louise is going through a mid-life crisis, and they're blaming the split on Louise's constant partying and need to spread her wings away from the family.
It may be because Mr and Mrs Redknapp Senior also enjoy a certain amount of fame that they feel justified in commenting so publicly on the state of their son and daughter- in-law's marriage, but it begs the question, should the parents get involved in your divorce?
Parents understandably feel unhappy and concerned when their children announce that they are getting a divorce. They worry about the upheaval, the future, the finances and the effect on the grandchildren.
They worry about their child being hurt, betrayed or even heartbroken. Blood is thicker than water after all. We all want to offer support when our loved ones are going through a crisis, but for parents this is particularly so.
One of the most common things that parents think they should do is offer advice on how to manage the divorce. If not careful, this situation can trigger a survival instinct which encourages suspicion, fear and fighting.
"I never liked her anyway, she's always been a gold digger."
"He's a rat that will hide away all the money."
"Clear out the bank accounts before she can get her hands on them."
"Make sure you get the best Solicitor in town."
Some parents who may never have been divorced themselves can suddenly become experts. They rely on the little that they have read in the media or the couple they heard about who live down the road where she took him to the cleaners. Even parents who have been divorced themselves don't have all of the answers so should really steer clear on telling you what to do.
We mostly all trust our parents so when they have that "you're going to get hurt, so you have to come out fighting" mentality, it makes us panic and encourages us to act aggressively against our exes. When we are at our most vulnerable and need reassurance and calming, we can end up frightened and on edge. Although meaning well, this is the worst possible thing that parents can do for us.
The alternative to this and the healthy productive option is for the parents to provide reassurance that they will always be there for us and that we have their support. Support doesn't mean in the fight against our ex. It means support for a peaceful future, that they will be there to listen, to help us with their grandchildren, offer encouragement and provide companionship when needed. Divorce can be a lonely and confusing time.
Where possible you need your parents (and parents-in-law, if at all possible) to stay close for you and your children. To provide a port in the storm, a safe haven. Staying close isn't the same as taking sides. Despite whatever's happened in the lead up to the divorce, you ideally want your parents to support peace rather than fighting.
To look at the long-term view rather than the initial chaos. To rise above the arguments and disagreements and see what's the best possible outcome for everyone, especially the grandchildren. Ideally, the grandparents should spend extra time with the grandchildren but not say anything negative about the soon-to-be-ex son or daughter-in-law.
At this difficult time, the children need stability and consistency, and grandparents are ideally placed to give this. In fact, this is the best possible way to help the children get through the process.
It is possible for divorce to be resolved without ugly battles. And the people who make the best long-term adjustment and whose children do the best are precisely those who manage the divorce with peace and dignity. It's not easy, but it is possible.
So in answer to the question, "should the parents get involved in the divorce?" I would say yes, but only if they can rise above the chaos and infighting and support a peaceful, positive outcome for all.
Written by Tina Hetherington. Divorce Coach survivingdivorce.co.uk
PHOTO CREDIT: THE LOWRY

You may also like
Parenting books
Buy now from Amazon
Podcast
If you're looking for some straight-up, positive advice on topics that affect your daily life, then check out The Sue Atkins Parenting Show. Each week Sue bare will discuss every possible aspect of your parenting challenges, from weaning to whining, boundaries round technology to stroppy teens. You'll get practical tips, techniques and advice that really work- and it's all totally free.

Articles
Videos
Practical advice and tips from professionals on what to do with issues and challenges around divorce from parenting to finance.

Events
Practical tips & advice designed to help people going through divorce, whether online or in person.

Useful links
Here's a selection of organistaioins from parenting to finance to help you with your divorce.

Parenting professionals
SaveSave
SaveSave
SaveSave
SaveSave
SaveSave